CTN Expo Recap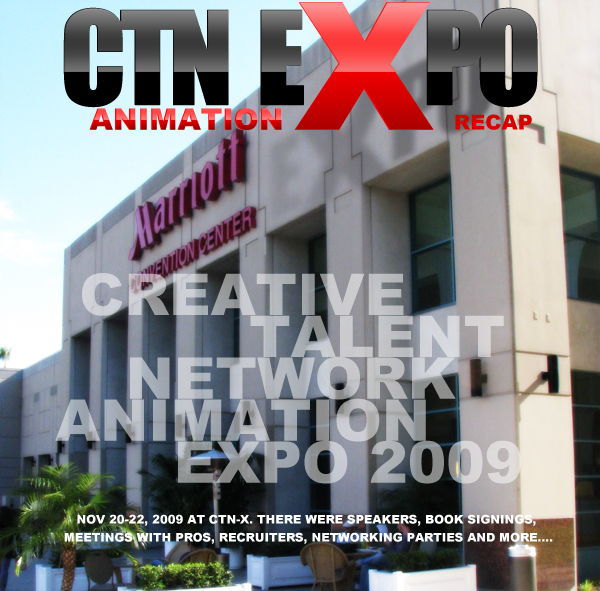 What an amazing event. My wife and I showed up on Saturday just around noon. A bit later than we had planned but L.A. Traffic is always unpredictable. We met up with Owen whom I had met online via DonBluthanimation.com. He is very cool and I was very happy to finally meet him in person. Luckily for us he arrived earlier and had already scoped the floor. My first order of business was to try and meet Mr. Bluth in person and he knew exactly where to go. After walking in and getting our badges I was surprised at how small it was. That was my own pre conceived notion after attending a place like the comic-con. However, the small size is ultimately what made it amazing. It was very intimate.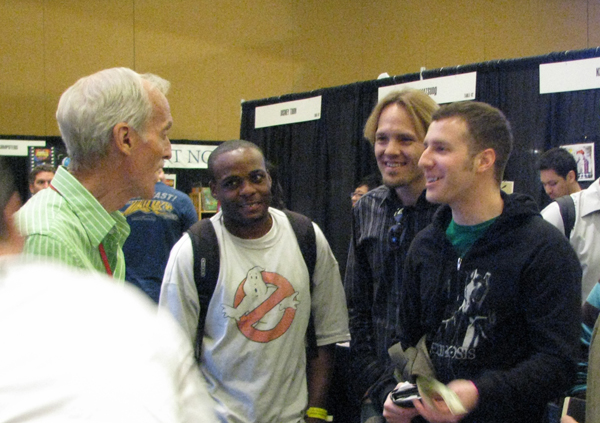 Getting advice from Director/Animator/Mentor Don Bluth
We made our way around the small room to Mr. Bluth's Panel. I have chatted online with Mr. Bluth via his Don's Club Q&A session but the first time meeting him in person. Owen introduced me to him. I shook Mr. Bluth's hand and exchanged hellos. He then paused and looked at me and said in a joking manner"With a name like Zane I thought you were going to be taller". The Ice was broken and we talked for a bit about his Club and a preview of what to expect. After some pictures it was time to let others have their chance. Off to explore more of the floor. What I found very refreshing was how nice most everybody was. Everybody was very easy to talk to no matter a vendor or fellow patron.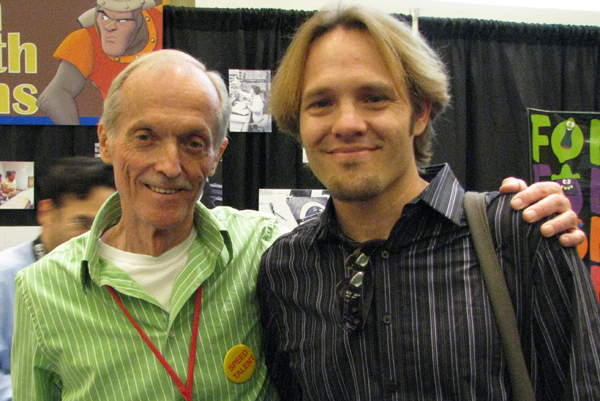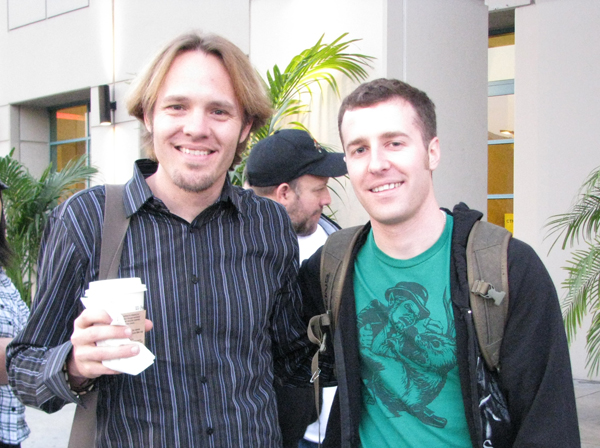 Me and Owen Welsh
Another Highlight was getting to meet Animator Andreas DeJa (below). He did such memorable characters for Disney such as Jafar, Scar, Lilo and most recently Mama Odie for the Princess and the Frog. He was doing a signing for a sketchbook he was selling. He was very cool. Asked if I wanted a sketch of any character. I told him Scar would be awesome. With in no time at all he had scar sketched out.
Me and Andreas Deja
After lunch it was pretty much time to get in line if we wanted to see the Bluth/Goldman panel. Time flew by waiting in line as Owen and I sat chatting about animation. Next thing we knew we were being let it. We were near the front of the line but still a good 20 people back. So I was surprised when I saw the first row was wide open. I guess some people were too afraid to be that close. So we took advantage if it. It was a great inspiring panel. He discussed his early days at Disney and why he left. Also his journey that led him to where he is now. The first 15 minutes of the panel can be viewed Here. After the panel was over there was to be a Q&A right outside the room. Amazingly enough it was a very small group of about 6. Don was very cool with his time and chatted with us for probably close to a half hour. After Don Left I saw Mr. Goldman was still there. He left Disney with Bluth and has been his right hand man since. I listened to a few of his great stories and shook his hand before he headed out.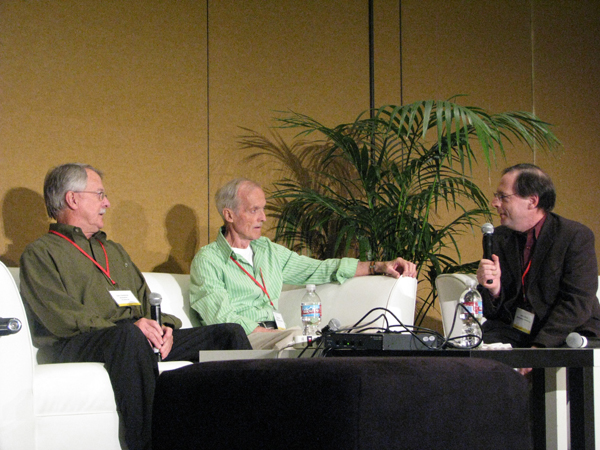 Don Bluth and Gary Goldman Panel Hosted by Jerry Beck
Later that evening there was a midnight screening of Don Hahn's "Waking Sleeping Beauty". It is a Documentary of behind the scenes at Disney from 1984 to 1994. Don Hahn was on hand to introduce the film as well some Q&A when it was over. I really liked the film. Very insightful to what was happening on a corporate level during those 10 years. I definitely recommend seeing it when it officially comes out in 2010.
Waking Sleeping Beauty Trailer
After the film and Q&A I chatted for a few minutes with fellow Animation mentor Students. It was great to finally meet a few in person and some for the first time! I then looked at my watch and saw it was the wee hours of the morning and I was crashing. I headed back the the hotel room and called it a day. What a day it was at that.